Tristan
published:
Interview with Teresa DuMore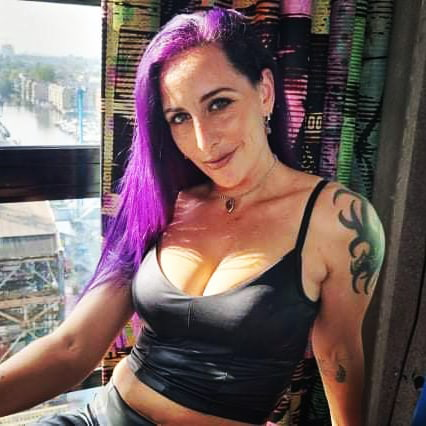 I'm happy to introduce to you a fellow Dutchy, Teresa DuMore. Erotic Actress and Entertainer. Born on April 18th and 11 years of Acting- mainstream, acting- Adult, web-cam, film, photo, pol-dans-striptease, striptease, show's for big party's & a XXX photographer.
How and why did you start working in adult?
Well, 11 years ago I did nude modelling for a lot of art academies (in painting, drawing, photography and sculptures) One of the academy's I worked for was called by a party organizer with the question if they knew anyone that would like to do a modelling job in party format, they usually don't share contact info or go in on such proposals but in this case hey thought of me and contacted me. I was asked if I may be open to modelling for a bachelor party, I did & I loved it. So, the next day I registered myself at all the Erotic modelling agencies at that time, within a week I was invited to do auditions and I've never looked back sins then. Why? I love having fun with guys and girls and wanted to let as many people in the world as I could enjoy it with me.
Do your family and friends know about your line of work?
Yes, they do.
And do they fully support you?
Well, they weren't surprised when I told them, and they are happy for me that I found my passion.
Do you have other jobs besides your work in adult?
Nope, unless you call mainstream acting another job.
How would you describe yourself as a porn-star?
Classy, sexy, erotic, Fun-loving, Enticing, Happy, mysterious, & Hard-Core!
What does a normal working day look like for you?
When I have a shoot, it takes me few days to prepare everything (perfection takes time ) to the hairdresser the day before, packing my bag with a few sexy sets of lingerie and sexy cloths/ shoes too, but on the day itself, self-prep; big cup of Coffee & then a nice long shower making everything nice and smooth, a little make-up, get dressed in a sexy outfit, & then the Taxi to go out to the shoot location… If there is no shoot, I get ready to go online in most of the same way... coffee, shower, turn on PC, get dressed in a super sexy outfit & then turn on my cam platforms!
How was your first experience as a porn actress/star?
So much fun, but I was so extremely nervous, I didn't really know what was expected of me. But it went wonderfully.
What is the most appealing thing about your job?
First of all, I love making my fans happy, having fun with my counterparts and traveling the world.
What do you like least about your job?
The down time between shoots...
What productions have you done and where can we find more about you?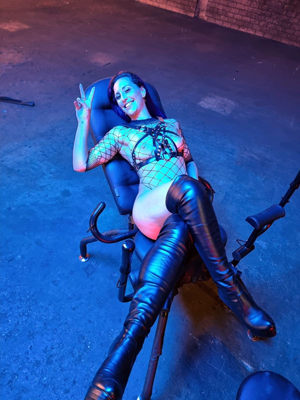 Well that's a list that may be too long, but here is some of my work:
XXX
Meiden van Holland (internet & TV),
Dorcel,
Magma,
Paul Stalker,
Texas Patty,
KinkyToday,
Secret circle(TV)
and so much more.
Mainstream
Daglicht (Movie Theater),
All Stars 2, Passie in de polder,
War Save Me (leading actress) ect.
Documentaries
Eye witness "in the porno" (Dutch),
A day in the life of…. (Dutch)
Shows- Web-Master Access (NL),
Kamasutra Fair (NL),
Venus fair (D)
Magazines
Where you can find me;
Twitter, Facebook, linked In, under the name Teresa DuMore,
For 1on1 personal contact with me;
VIP:
OnlyFans.com/TeresaDuMore" href="https://OnlyFans.com/teresadumore">OnlyFans.com/TeresaDuMore,
Free:
OnlyFans.com/DuMoreNotLess" href="https://OnlyFans.com/dumorenotless">OnlyFans.com/DuMoreNotLess,
What's your view on the industry in general?
It's a wonderfully close knit community, & great that it exists empowering people to do what they love
What are your plans for the future besides porn?
I've been thinking about starting a "school" of sorts to teach others what to look for, how to do…, with, poses for photography lighting makeup, with dance lessons n' such, still working out the details
Any tips for new talent?
Think before you act, do background checks to see if they are who they say they are. Trust your gut feeling, if it doesn't feel right don't do it! And don't do everything right away, leave them wanting & give yourself space to grow! & Above all have fun n be yourself!
Author
Related Posts
Today we have VelvetSkye, Pornstar, Cammodel and Sex Therapist. I'm very glad that you made some time to do this interview with us! Hi Velvet, I'll start with some basics. How old are you and where are you from? Are you not supposed to ask a woman (I was going to say lady but that may be a stretch lol) her age I am 55, from Toronto, Ontario Canada*break* What [...]
Want to write an article or get interviewed?