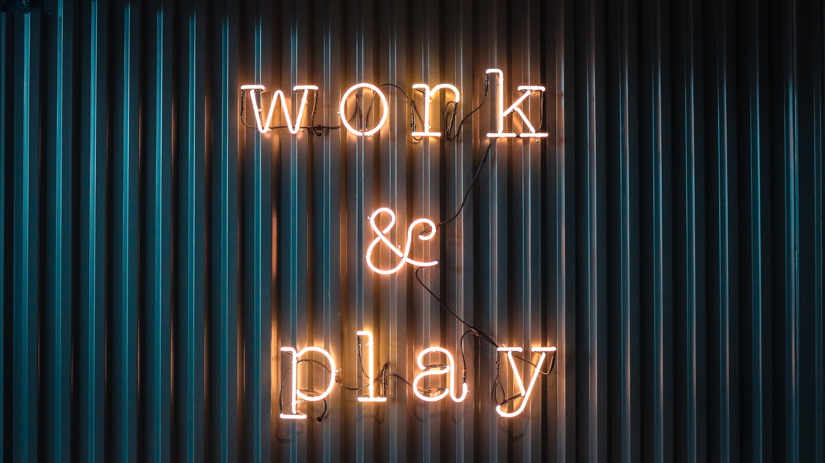 It was about 2 1/2 years since my last porn shoot due to the pandemic. I was pleasantly surprised when "Jeff", a producer that I had previously worked with, emailed me offering a day plus gig in NJ. So three weeks ago I drove to NJ, to meet Jeff at the mid-scale motel, off the NJ Turnpike, he had secured for the weekend.
Jeff and his GF "Sue", were setting up the room. Jeff told me the talent he really wanted, backed out earlier in the week, but he recruited a new talent "Dave". Although he said they only met him once, they also saw a clip of him, and he seems like a sexy guy. Very eager to work. And he also said that he has done some amateur stuff.
I told him that it was great and all, but I asked: "Did he get the STI test through the registry?" Jeff said no, unfortunately, but Dave provided a private test. However, this test was from more than two weeks ago. I simply told him, "no way!". Jeff agreed and said that we will use condoms… (and that we could make it sexy!) In my opinion this is not ideal, but using condoms would be ok. I was tested myself earlier in the week through the usual process and Jeff paid for the test.
Myself, Jeff and Sue then went out to eat and discuss the shoot further and just catch up. Jeff does custom shoots for wealthy guys and said anal is on the menu. Dave was into giving but not receiving, but might try it, with me. Afterwards they took me back to the motel and Jeff gave me three Fleet enemas, saying: "You know what to do".
When I got back to my room, I watched TV, relaxed, and did the first of the enemas (and dumped the solution). I fell asleep with the TV on, but woke up early and did the second enema… (and dumped the solution again). I really forgot how much I hate this part of the work!
Jeff, Sue and the male talent, Dave, arrived soon after, while I was completing my makeup and hair. Before they arrived, I'd already showered and threw on a pair of shorts and a top, without a bra.
Dave seemed like a nice guy. He was wearing jeans and a sweatshirt over his T-shirt. Dave has a great body, obviously works out. Jeff had told him about my boxing interest. I couldn't help notice Dave staring at my chest, like he was mentally undressing me! Lol… Just said, "later".
Sorta got awkward, so I suggested that the guys get us something to eat, and that Sue will work with me warming up. I always take some "private time" before a shoot, more so, when anal is involved. Sue and I took care of business, I was so ready and actually feeling a bit frustrated as I didn't finish to a full "O" .
The guys came back, with coffee and Jeff chose an outfit, G String, tank top, no bra. It was decided that Dave would just wear his briefs, hopefully showing his arousal. Jeff provided the condoms, but I said I had some Crown condoms in my bag. I really prefer them as the chemical odor is minimal. I use them in escorting and in my personal life.
The first shoot was a solo of me riding the Sybian fuck machine, undressed, no problem, Dave was watching and was obviously, aroused…
So it was time for Dave to work… I got dressed, somewhat, and Dave was going to be my BF, who "walked in on me" enjoying myself. Nothing out of the ordinary, but when I took his briefs off, he lost his hard on. When he got him back, Jeff told him to put the condom on, "tight" as he was going to eventually cum without the condom.
Dave then went down on me… all good! We eventually started fucking, he pulled out on cue, then pulled the condom off and waited… and waited… and waited for his cum shot. When he finally got off, it was so minimal, that I couldn't even see the results.
Jeff asked him if laid off sex for three days as asked, but he said, not quite, which explains a lot.
Dave has awesome oral skills, also used his fingers and hands very well.But he was just so fucking anxious! Unfortunately he lost his erection, then a needed break, and a condom change.
Jeff decided that the next shoot would be anal, he on me... Dave was able to get another hardon, with lots of help, including watching a five min clip of me, on my IPhone! I thought it was great! Mission accomplished!
The anal part went better than I anticipated. Dave applied lube liberally to my butt, and his sheathed cock. No problems, but again his pop shot was long in coming and produced little on my butt cheeks, but he remained hard.
I did another solo later on, Dave watched, seemingly aroused. We all went out for pizza and wine. Both were very welcome! They drove me to the motel, and made plans for Sunday. I was going to peg Dave. Dave said it would be a first for him.
I watched TV, and slept soundly! Realizing again that this is really hard work!
Jeff gave Dave two enemas, said to use one that night, and the second early am… he knew about dumping the solution,as he saw me doing it the day before.
Sunday, Jeff and Sue arrived first. They had coffee and said Dave would be arriving shortly. Dave acted tentative about the upcoming shoot, which was me pegging him. Jeff gave him some butt toys, lube and said he would have some private time, we all would leave him for awhile.
When we came back, I pulled out my leather strapon, and dildo. Dave said he was ready, I reminded him the importance of lube for anal, and since he had been very deliberate and careful with me, I certainly would do the same. I work on my abs, so I do have decent thrusting stamina. I don't think that Dave ever achieved a full erection, but Jeff felt the visuals were decent.
Afterwards, Dave said that because of; the lights, two cameras on tripods, plus Jeff with a cam for POV shots, two people watching him, and giving instructions, it was kinda tough!
All I could say, is welcome to porn! The end result, I was thinking, probably totally amateur!
Dave said he really would like to see me again, perhaps work out at a gym. I reminded him that I live more than two hours away and that I also have a full time day job. I gave him my email and suggested that we could spar in the ring sometime.
All in all, it was great to work again, however Jeff said while editing that the end product was not up to what he wanted. He told me that he kinda learned not to work with guys that he is not familiar with and that this also was a "post pandemic learning experience" for him.
Dave would like to be in touch with me… said Dave, was like so many guys, believing that any guy can do porn. It is not easy, but if he gets over his anxiety and perhaps follows instructions, he could do it.
Jeff also said Dave was under the 7". "I know", I said, but that was ok with me! Jeff just laughed!
Since the shoot, Dave has been in touch with me. He told me he is so psyched for a gym workout with me and that he would be open to additional porn work with me.
All in all, it's just been way too long, but fortunately for me, I was still camming.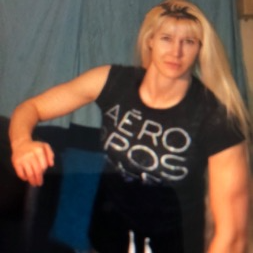 Author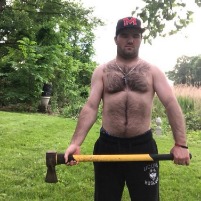 It has to be frustrating for Dave not to listen to Jeff about not having sex 3 days before the shoot.
Related Posts
My first porn shoot was approximately eight years ago. I had been a cam model, still am, and prior I did reviews for a major toy company in the USA. I was paid by receiving toys for reviews. I did have a full time, career type job, but I was determined to get a boob enhancement. I was a very athletic B Cup girl but I wanted more……for me! I needed additional income [...]
I'm happy to give you our first interview here on WePornstars. Our guest is the one and only LilyCraven. Adult Actress, Cammodel, Content Creator, Radio Host and much much more! Thank you Lily for your time and sharing your experiences. We'll start with some basics first. How old are you and where are you from? I am 45 years old originally from San Diego, California*break* What do [...]
Want to write an article or get interviewed?