Tristan
published:
Interview with LilyCraven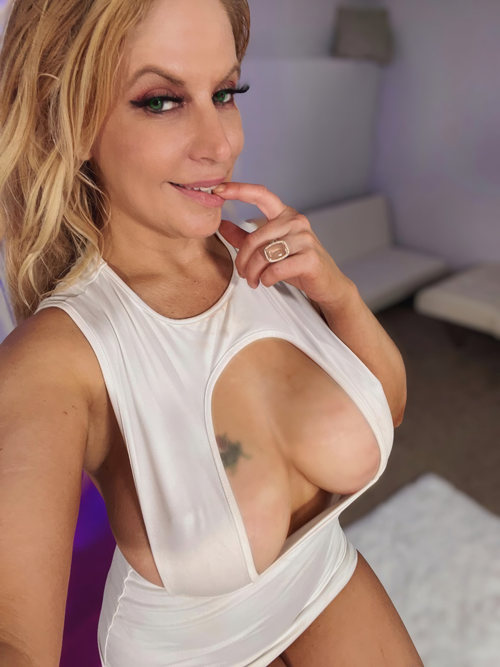 I'm happy to give you our first interview here on WePornstars. Our guest is the one and only LilyCraven. Adult Actress, Cammodel, Content Creator, Radio Host and much much more! Thank you Lily for your time and sharing your experiences.
We'll start with some basics first. How old are you and where are you from?
I am 45 years old originally from San Diego, California
What do you do and when did you start in the industry?
I am a content creator, webcam model, adult performer, media, and radio host I entered the industry in 2018. I started shooting adult films January 2020.
How did you come in contact with the porn business?
I came into the industry on my own. I was selling content out of my inbox on FB messenger while I put myself through school, during my divorce. I caught a 90 day on FB. A regular of mine introduced me to webcam modeling on Chaturbate. After researching how to be a cam model, WeCamGirls being a main source of reference, I went for it and did very well. I remained solo for a couple of years until AVN 2020, I felt like it was time for my character to progress to the next level. I accepted my first adult film job with a partner.
Is working in adult your main job or do you do other things besides it?
The adult industry is my full-time job. I cannot imagine working an outside the industry job. There's not enough time in a day for that.
How would you describe yourself as an adult talent / porn star?
I am a genuine MILF, 34G tits, blond-haired person. I am mature and confident in who I am and what I want. My niches are big toys, dirty talk, and taboo role play. My favorite taboo role is extreme Mommy fetish, aka Dommy Mommy. I love interacting with my followers. They contact me directly through FB messenger facebook.com/lily.craven40 I provide an interactive experience which includes premade pics/vids, sexting, custom videos, wearables, live chat sessions and more. This is more personal than purchasing content from a clip site.
Do you also have a personal website?
My personal website is LilyCravenxxx.com
Can you tell us a bit about your first experience?
I am assuming you mean the first-time shooting. It was January 2020 and I had been invited by a small-time producer to shoot in Vegas during AVN week. I agreed to a trade because I thought that would be my foot in the door. I went to his "studio," (apartment). I remember being worried if I should have bleached my asshole or not. The things that go through your head on your first shoot are hilarious, looking back. The shoot went well, and I was treated respectfully.
It took a turn for the worse when I got home and the hard drive, he put my content on, was not my content but another models. Thinking it was an honest mistake, I contacted him, and he said it would be about two weeks before he could get around to uploading the right content. In the meantime, he was selling it and I had not seen it. At two weeks, he tells me he uploaded it. But there was nothing on the file. He claimed I needed special editing equipment to view it but there was nothing on the drive. He completely blew me off and has never made it right. He is still selling our content because I signed the 2257. I cannot do anything about it. These are the "men with cameras" that prey on the newbies. These are also the bottom feeders that make it difficult for the true male talent in the industry. It felt like a violation of my body because I would never have agreed to have sex with this person if it were not for business purposes only. How he sleeps at night, I'll never know. Unfortunately, sharing my story has revealed other talent he has victimized. These crumb snatchers will always be there so I can appreciate the lesson I learned from my first shoot. I have never encountered another like him since.
Does working in the industry interfere with your personal (sex) life?
Yes, the industry does interfere with my personal sex life. In fact, I have chosen to set dating and relationships aside. I am a monogamous person who does not want to be in an open relationship, and I will not quit until I am ready. So, its best I do not fall in love on accident through dating.
Also, after a devastating divorce, I knew it was time to focus on me and make a life for myself that does not include a man. I had plenty of years committed to a relationship. It was time to do something different and I am glad I did. In general, I do not engage in sex outside the industry. I will leave it to good ole fate. For now, I am happy on my own.
What is the most appealing thing about your job?
The most appealing part of the industry is the fans. All my thanks to them for making this possible for me. I am forever grateful. On the business side of the industry, my favorite thing would be the independence self-employment brings. I make my own schedule. I answer to no one but myself. If I do not make money, that falls on me.
What do you like least about your job?
The fear of disease is very real. It is playing Russian roulette with your health. It is imperative you know who you are shooting with and what their lifestyle is outside the industry. Testing is not a guarantee you will be safe. I believed the industry talent were safer than the general population and that's simply not the truth. There are dormant periods before a disease will show up on a test. This is something the industry does not openly talk about. Let's face it STDs are not attractive. No wonder why it's not our favorite thing to discuss.
If you could do it all over again with all the knowledge you have now, would you still be in the adult industry?
Absolutely, I would do it all over again. I was someone who did not fit in the workplace. I struggled to hold a job. When I was introduced to self-employment, I knew it was where I belong. People in the industry were some of the nicest, most genuine, and welcoming individuals I have met. They welcomed me and took me in like family. I have not experienced this kind of connection with any group of people in my life. When I'm around industry people, I feel noticed, appreciated, and loved. I feel at home. I have made friendships that will last a lifetime.
What's your view on the industry in general?
This is a tough one because I have conflicting beliefs when it comes to the industry. I think it has the potential to affect society negatively. But I believe I can do my part to keep it positive. From a personal stand point, I am forever grateful for the growth and opportunities the industry has brought to me as a person. I believe the industry saved me when my self-esteem and self-worth were at an all-time low. The community is my support system when I needed them the most. I finally found a purpose in my life. The industry is where I belong.
Do you have a funny story or experience to share?
My funny experience would be in the beginning of my webcam career. I was teaching myself the ins and outs of webcam modeling. At that time, my technology skills were nonexistent. I came to a roadblock while attempting to connect my Lovense Lush interactive toy. After two weeks of failed attempts to connect this toy and will no one to turn to for hands on help, I went to the Geek Squad at Best Buys. I pulled a lady aside and asked her if she could help me connect my sex toy. She giggled a little and explained she had done this before. Within a couple of minutes, I was connected. When I think back, I remember how difficult it was for me to go ask for help. Nowadays, it would not phase me to do something similar to solve a problem. I have come a long way, that's for sure!
What are your plans for the future besides porn?
My plan is to continue with my radio show Phone Sex with Lily Show. Eventually, when my time in front of the camera is up, I would like to work behind the camera. The possibilities are endless on which direction I will go in the future. I will leave that to fate. Fate is what got me in the industry in the first place.
Any tips for new talent?
Reach out to someone in the industry. Overall, industry workers are the most genuine, sincere people on this planet. We are all on the same team when it comes to scammers. Don't fall victim to these people. Always ask another worker if they know them. Always ask for referrals of talent you can contact. Be sure to contact them! Look to see their work. Last and most important, do not allow them to pinch pennies on testing. If they won't get properly tested or they want you to go to the local PP clinic to save a few dollars, you don't want to shoot with them. This says they do not care about your health.
What is your motto?
"Lay down with the dogs, wake up with fleas"
All we have in this industry is our names. Do the right thing and keep your name clean. We operate on trust. If you dirty your name in the industry, you're done. Be mindful of each other.
Author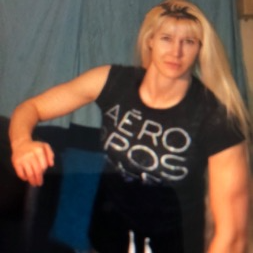 I totally relate to so much of ur article.......I have so been there, done that!

Testing to me is also so especially important, I still can't believe how careless and yes, negligent some talents can be in this biz! And yes its more then just the last test results.......even if just been a few days. 🤔
Related Posts
It was about 2 1/2 years since my last porn shoot due to the pandemic. I was pleasantly surprised when "Jeff", a producer that I had previously worked with, emailed me offering a day plus gig in NJ. So three weeks ago I drove to NJ, to meet Jeff at the mid-scale motel, off the NJ Turnpike, he had secured for the weekend. Jeff and his GF "Sue", were setting up the room. Jeff told me [...]
My first porn shoot was approximately eight years ago. I had been a cam model, still am, and prior I did reviews for a major toy company in the USA. I was paid by receiving toys for reviews. I did have a full time, career type job, but I was determined to get a boob enhancement. I was a very athletic B Cup girl but I wanted more……for me! I needed additional income [...]
Want to write an article or get interviewed?